Stratford Disc Golf Club
Promoting Disc Golf in Stratford & Surrounding Area
Disc golf if a sport that has seen explosive growth in popularity over the past few years. It is fun for players of all ages, and has a low barrier to entry with affordable equipment and many courses (including Stratford's Marsh Pond Park) being free to play. We run leagues and events to promote disc golf in our area.
Fun For Everyone
Whether you're a competative athlete, or a retiree looking for a good way to stay active, disc golf could be perfect for you. Our leagues offer a fun play environment suitable for all skill levels.
Join A League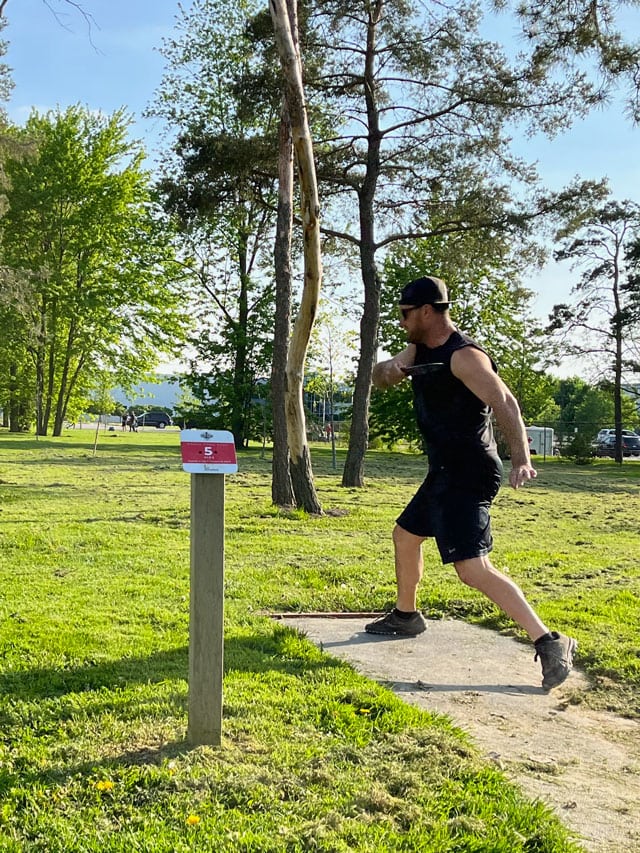 What we love about disc golf
What Our Players Are Saying
Give disc golf a try. Many of our players played a few rounds only to discover something new that they can enjoy for years to come.
My Favorite Part of Summer

Disc Golf is my favourite part of summer! I've been playing in the league since 2017 and have enjoyed the play, the friends and the opportunity to stay active. I would recommend giving disc golf a try for anyone from young to old.

Friendly and Supportive Competition

I started disc golfing in early 2022 for excercise. Through the Stratford Disc Golf Club I was able to make new friends and find some very friendly and supportive competition.

How Much Fun It Is

I started playing disc golf at the beginning of the pandemic as it was a way to get out and be active during a time of uncertainty. What I didn't realize was how much fun it is and how much I was going to love it. As many newbies I became addicted pretty quickly